---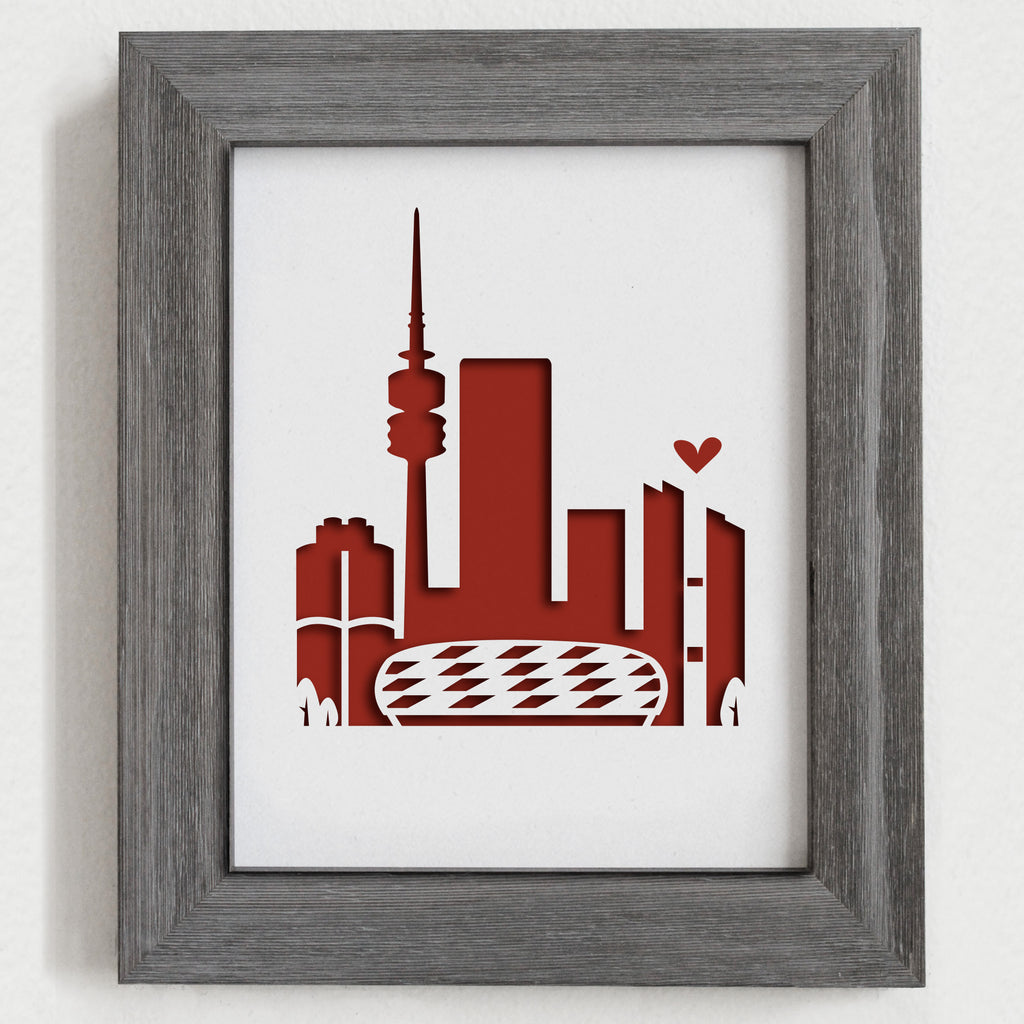 Munich (Bayern - Allianz Arena) - 8x10" cut-out
Munich, Germany
This cutout cityscape of Munich features the Allianz Arena in the foreground with the Olympiaturm, Highlight Towers, "4 Cylinders" from BMW Welt, and Hochhaus Uptown München in the skyline background.  
If you choose a frame, your cutout will be framed with 2 panes, one to go in between the artwork and background, and one to protect the cutout. This creates the unique shadow effect that really sets the artwork apart. If you do not purchase a frame from us, do not worry, 8x10" frames are everywhere, but we suggest either a shadow box with dividers or to use an extra glass or plexiglass pane for ideal framing.
- All papercut cities are 1st die cut and then the artist cleans up the edges and any remaining uncut areas by hand using a blade. This method produces high quality precision and no lasers, no burn marks.
- White foreground paper is 260g Bristol. Background paper is heavy colored card stock
- Printed Red heart is always included unless specifically requested not to be.
- Processing time is 1-3 business days, and shipping time will depend on your shipping selection at checkout
- Please select your color and framing choices from the drop down menu on the right, and the main image will change to that selection. (The "no frame" selection ships unframed, but the image will still show an example of it framed for best viewing purposes.)
---
More from this collection